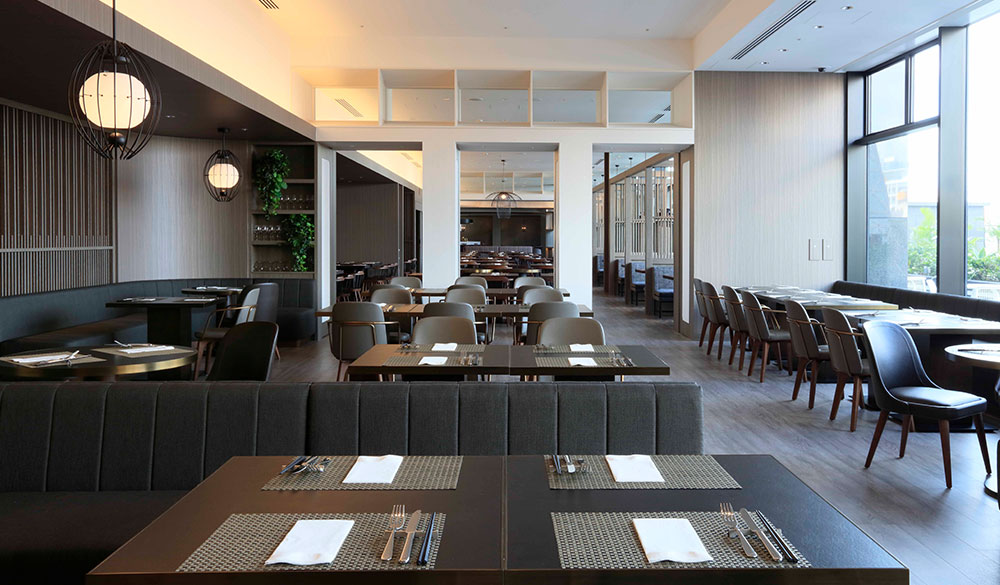 Vision&Emotion
Our breakfast buffet offers a variety of simple yet delicious items to get you energized in the morning. Our lunch buffet menu differs depending on the day of the week so look forward to a new surprise every day you spend with us. Our original hotel sweets, served during tea time, will always leave a smile on your face.
Seats
174
Business Hours

6:30 to 15:00

Breakfast : 6:30 to 10:00 (LO 9:30)

Lunch : 11:30 to 15:00 (LO 14:30)

MENU

More than 100 different menu items in our breakfast and lunch buffet await you. Watch in amazement as our skilled chefs and cooking staff prepare the various dishes in the open kitchen. Feel free to sample our entire menu.