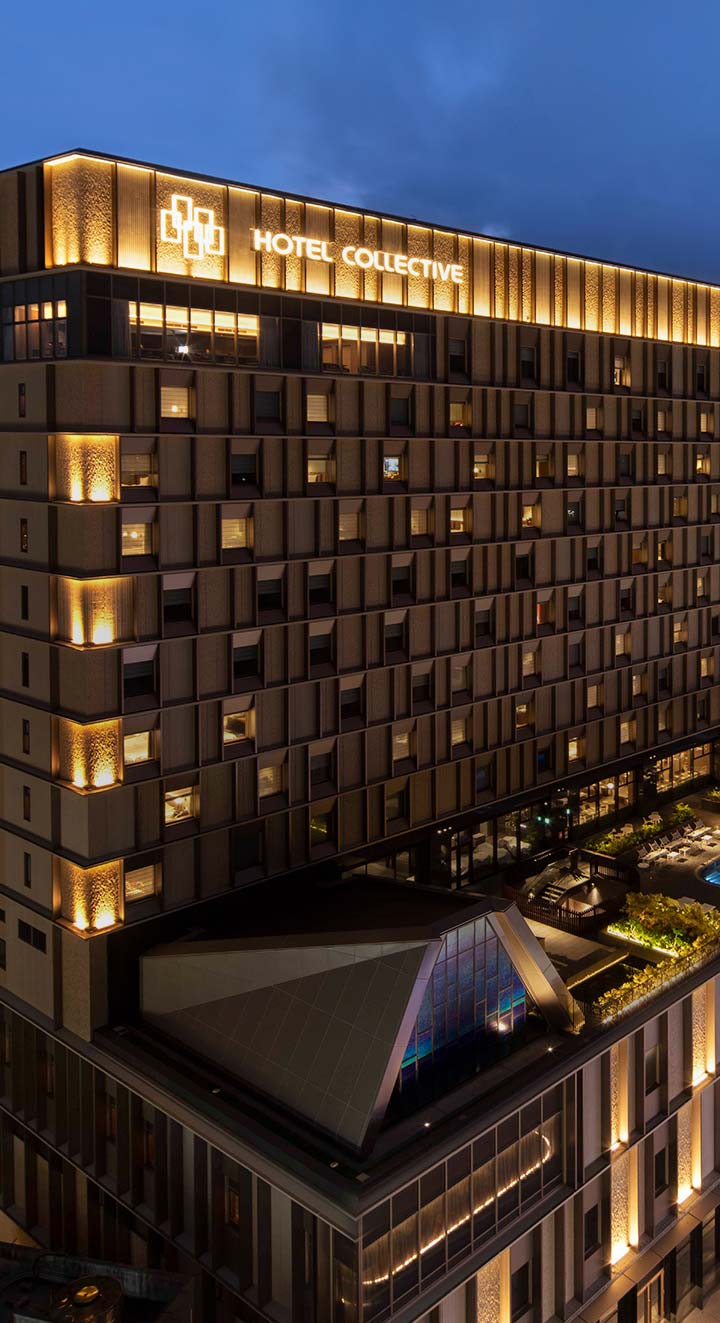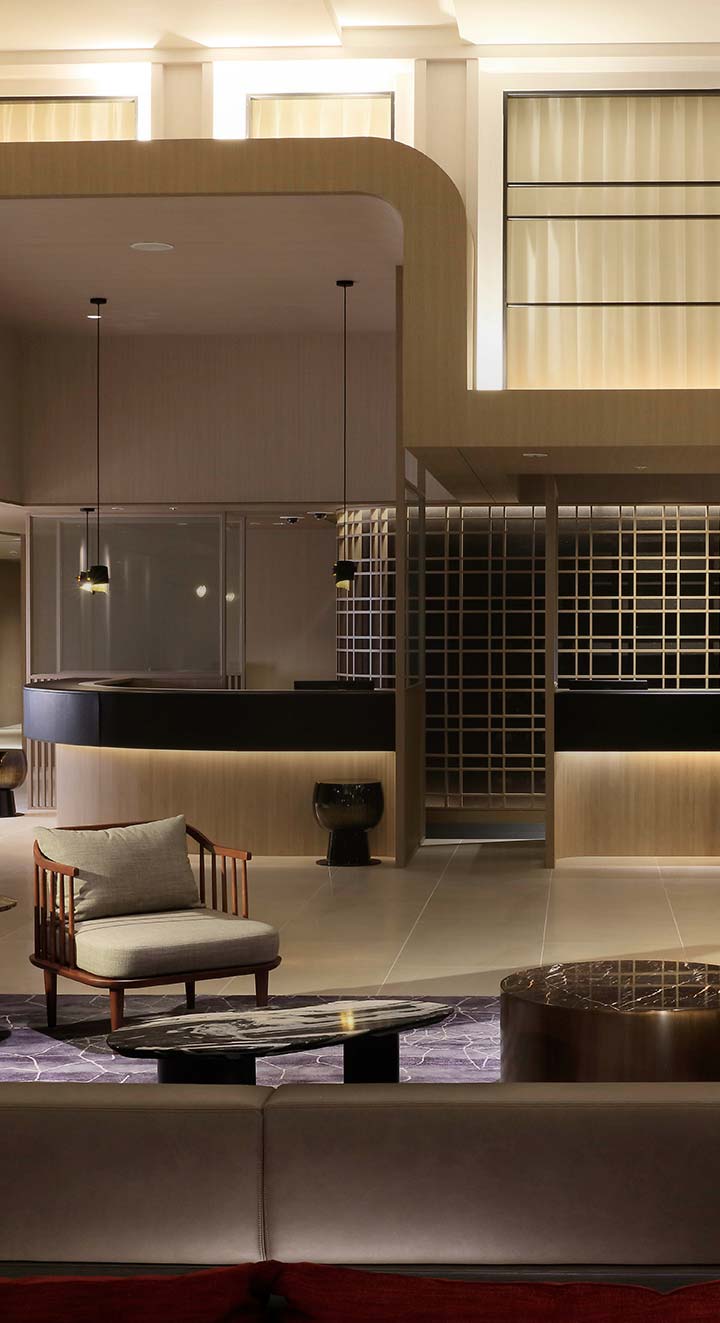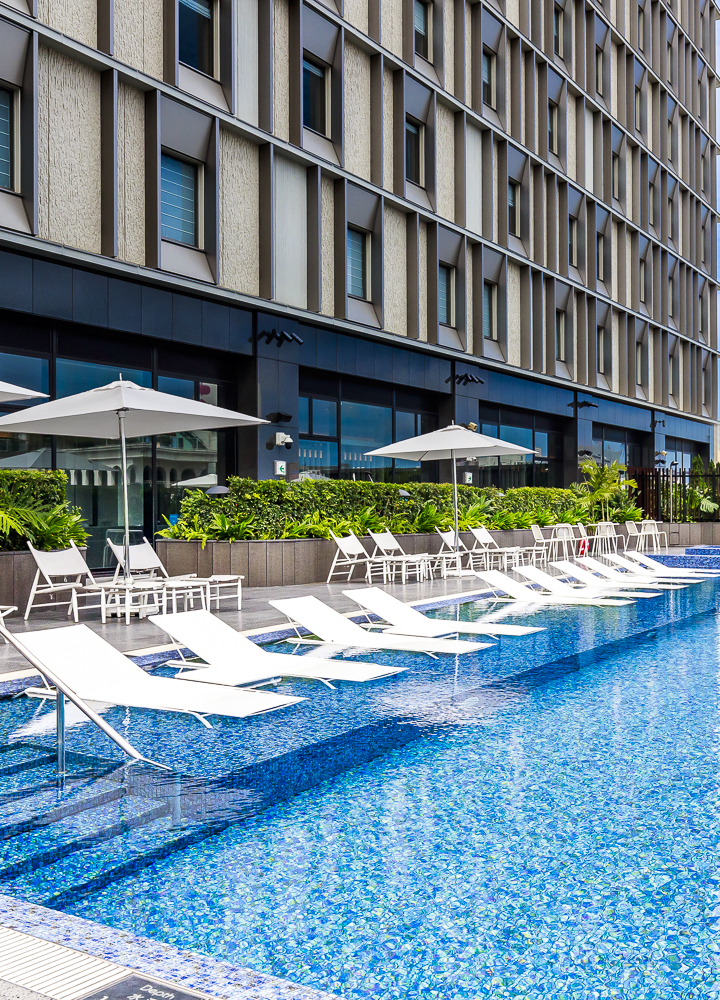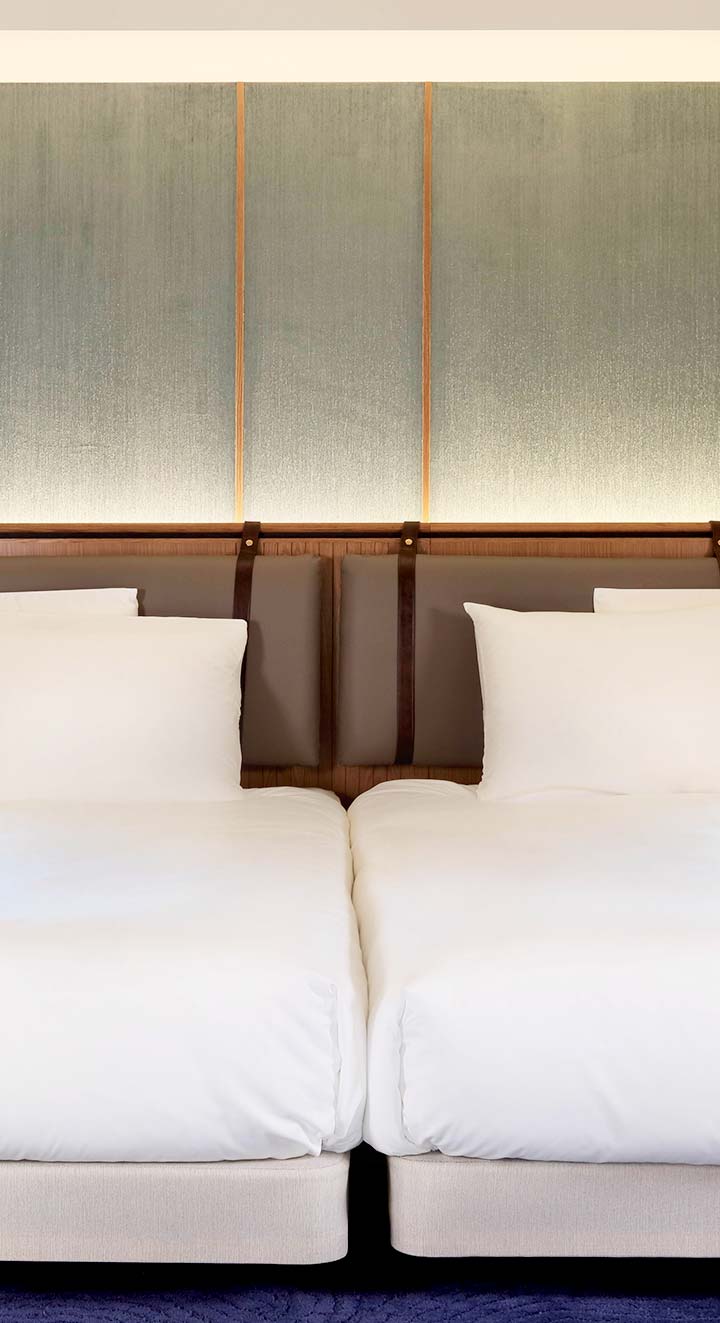 Open the Emotion
Discovery of Okinawa begins here.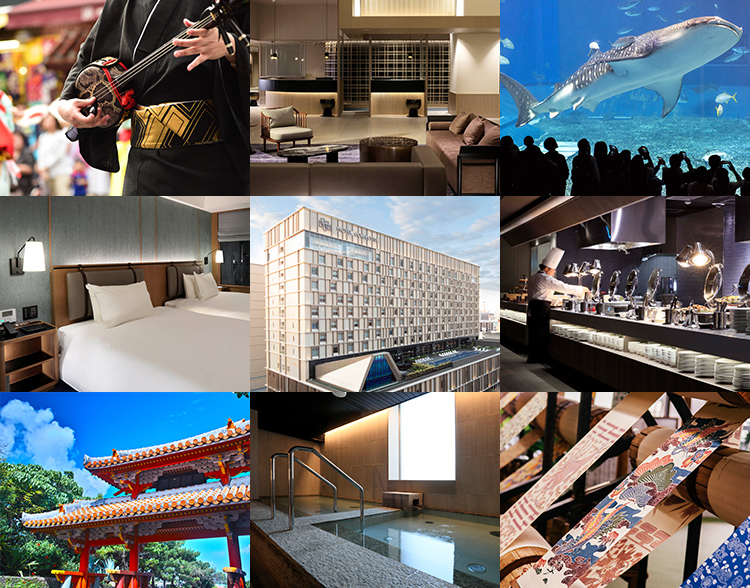 A full-scale luxury hotel has arrived at the center of Kokusai St.
The mixture of the hotel's sophisticated ambiance and energetic local culture guarantees an invigorating experience.
Surprise, discovery, and adventure await you.
Learn more
GUEST ROOMS
GUEST ROOMS
All of our luxurious Japanese-styled guest rooms are located on the fifth floor or above and give you an open 30 square meters of space. A 60 inch LCD TV and a bathroom with additional space along with other amenities, await you to bring an elegant and relaxing experience.
Learn More
EXECUTIVE LOUNGE
EXECUTIVE LOUNGE
An executive lounge will be open on the top floor of the hotel. The lounge is for the exclusive use of guests staying in suites or premium twin rooms. It offers refined relaxation time with breakfast, tea time, and cocktail time.
Learn More
RESTAURANT&BAR
RESTAURANT&BAR
Our all-day dining serves you with various cuisines such as Western, Japanese, and Okinawan dishes. The chefs at this Chinese restaurant cooks authentic Chinese dishes with their pride. Enjoy drinks, and be enchanted at the refined bar lounge, where amazing quality time flows for grown-up's.
Learn More
BANQUET
BANQUET
Our banquet halls, a large one (480㎡) and a mid-size one (250㎡), can meet various requests including for large scale MICE, wedding receptions, meetings, and/or small parties. The stage has a 300-inch LED display, and a 200-inch multi display at the back of the halls.
Learn More
WEDDING
Wedding
The first Chapel located along the Kokusai Street, Okinawa. We will make your forget that you are in the middle of the city, savor the feeling of resort on the best day of your life.
About Wedding Ceremony
ACCESS
HOTEL COLLECTIVE
〒900-0014 2-5-7. MATSUO, NAHA CITY, OKINAWA